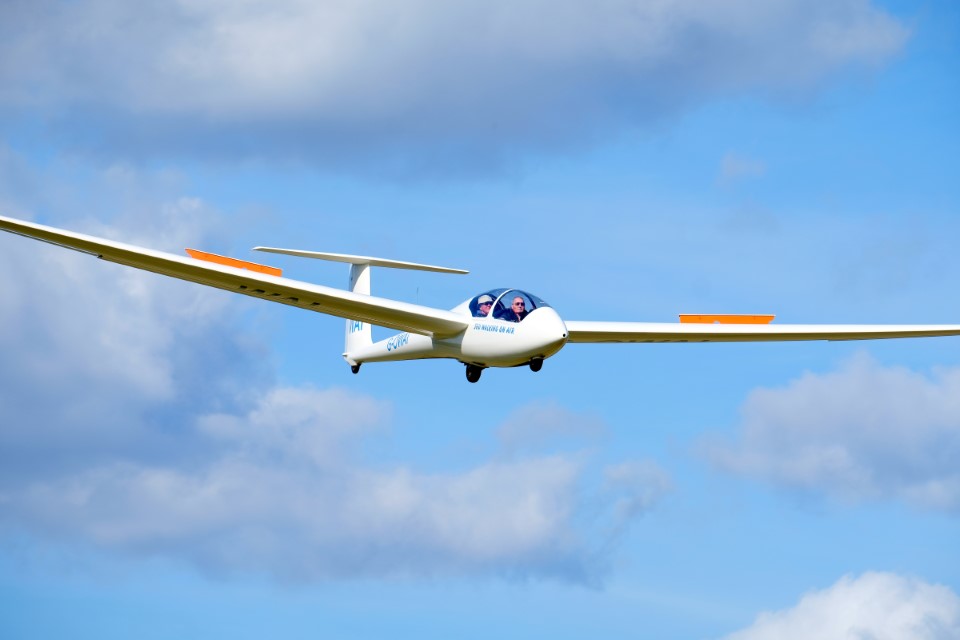 We are very proud of our two-seat glider, WA1 (G-OWAI). It's a Schleicher ASK 21.
It's a docile and robust glider, and is ideal for learning to glide.
---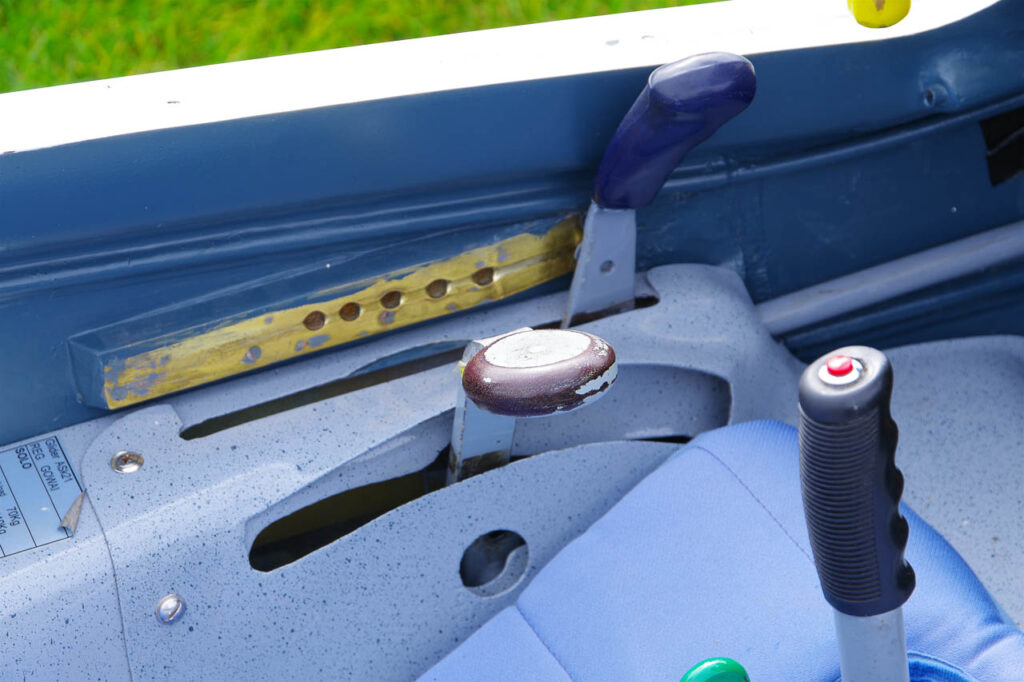 A hand rudder can be quickly fitted for either seat, and it can fly with any combination of hand rudder and rudder pedals. This photo shows the one in the front seat.
The air brake is blue and is the furthest most control. It has detents so it can be secured whilst using the rudder.
The rudder is the white circular control in front of it, and the stick is nearest the camera.
The green trimmer is just showing at the bottom.
The red button on top of the stick is the Push To Talk for the radio.
---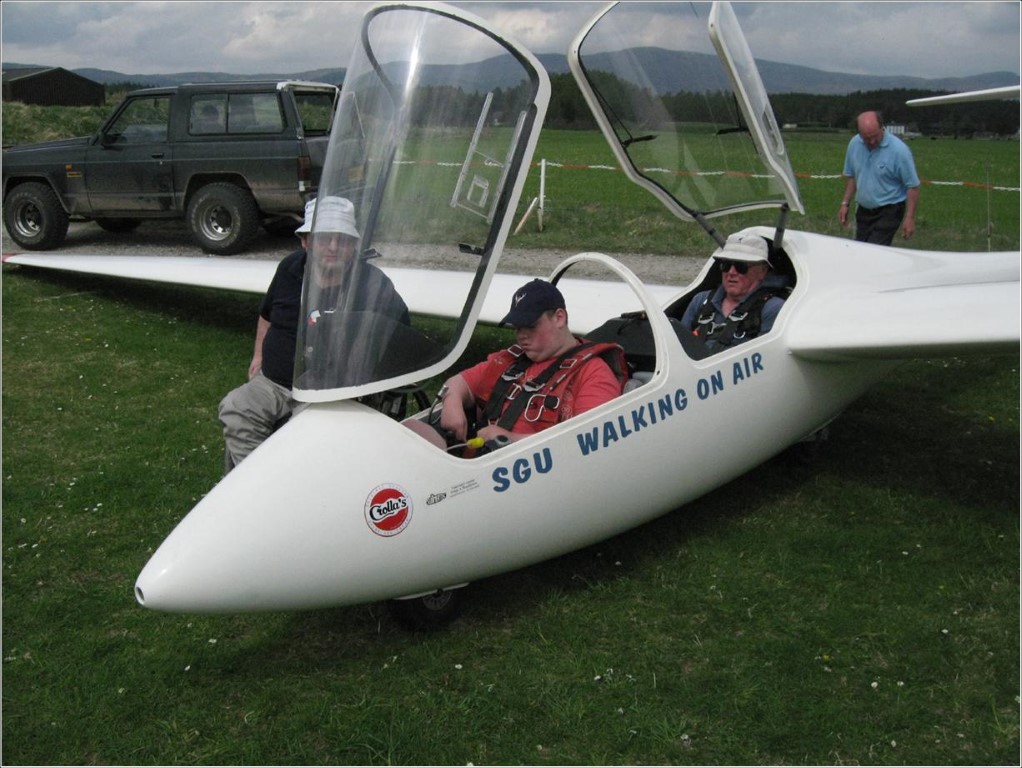 The canopies open fore and aft, so pilots can get in from either side.
With ballast weights even very light pilots can fly.
---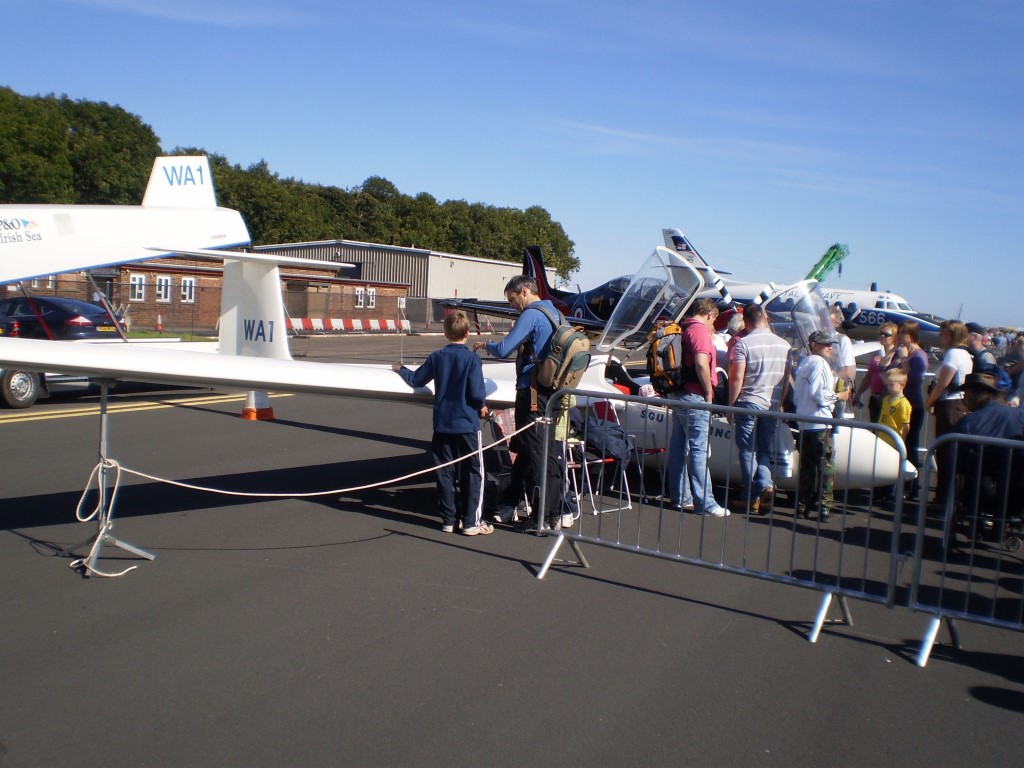 We also have a trailer and usually take it away to Cairngorm GC at Feshiebridge a couple of times each year. We have also collected it from a number of fields, and had it on display at Leuchars. The trailer is in the background in this photo.
---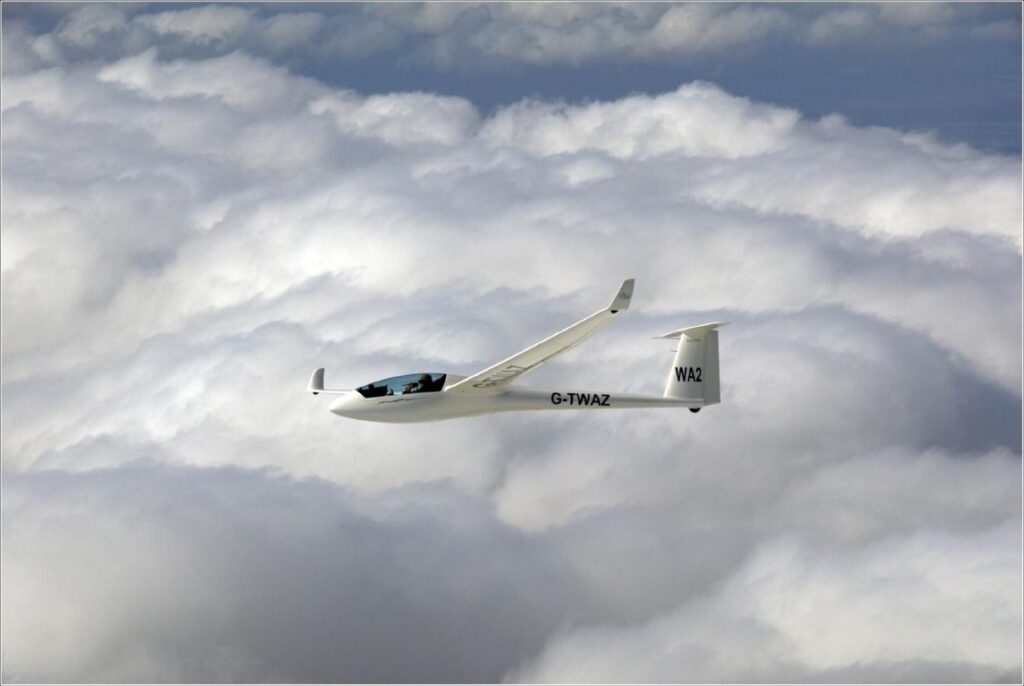 Some of our members enjoy flying so much they formed a syndicate and brought a single-seater.
Unsurprisingly it's trigraph is WA2!